At Micro-Mesh we help our customers run as effectively and efficiently as they can, to aid in this we developed filter kitting. We will supply all filters required for a machine meaning the customer has all the parts they need on hand in the event a replacement filter is require.
We have the capability to supply your maintenance engineers with a sealed kit containing all the filters required for a specific machine service decreasing machine downtime by 50% and reducing the number of line stops by up to 80%. By using filter kitting you ensure you get your parts from 1 supplier, 1 contact all in 1 tamper-free box.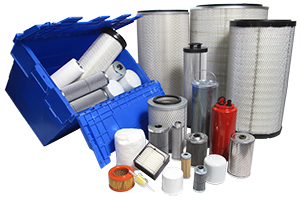 Benefits of Filter Kitting
Up To 60% savings on overall filter costs
Dramatic reduction in administration costs
Major improvement in maintenance standards
Increased machine availability and efficiency
One order to place – one point of contact
Technical back up with qualified engineers
Reduction in number of suppliers
Reduced stock levels.
Machine Downtime Reduction
Overall Filter Cost Savings